Translations for the German brands Street One and CECIL
With its brands Street One and CECIL, the CBR Fashion Group is one of the top five providers of women's fashion in Germany.
For the 2012 opening of the foreign-language online shop, approx. 2000 article descriptions and approx. 40 landing pages were translated by GLOBAL TRANSLATE.
Then, we have been translating product descriptions, landing pages, newsletters and blog posts for CBR.
GLOBAL TRANSLATE received daily assignment and translates them into Dutch and/or French within a few hours or within 24 hours.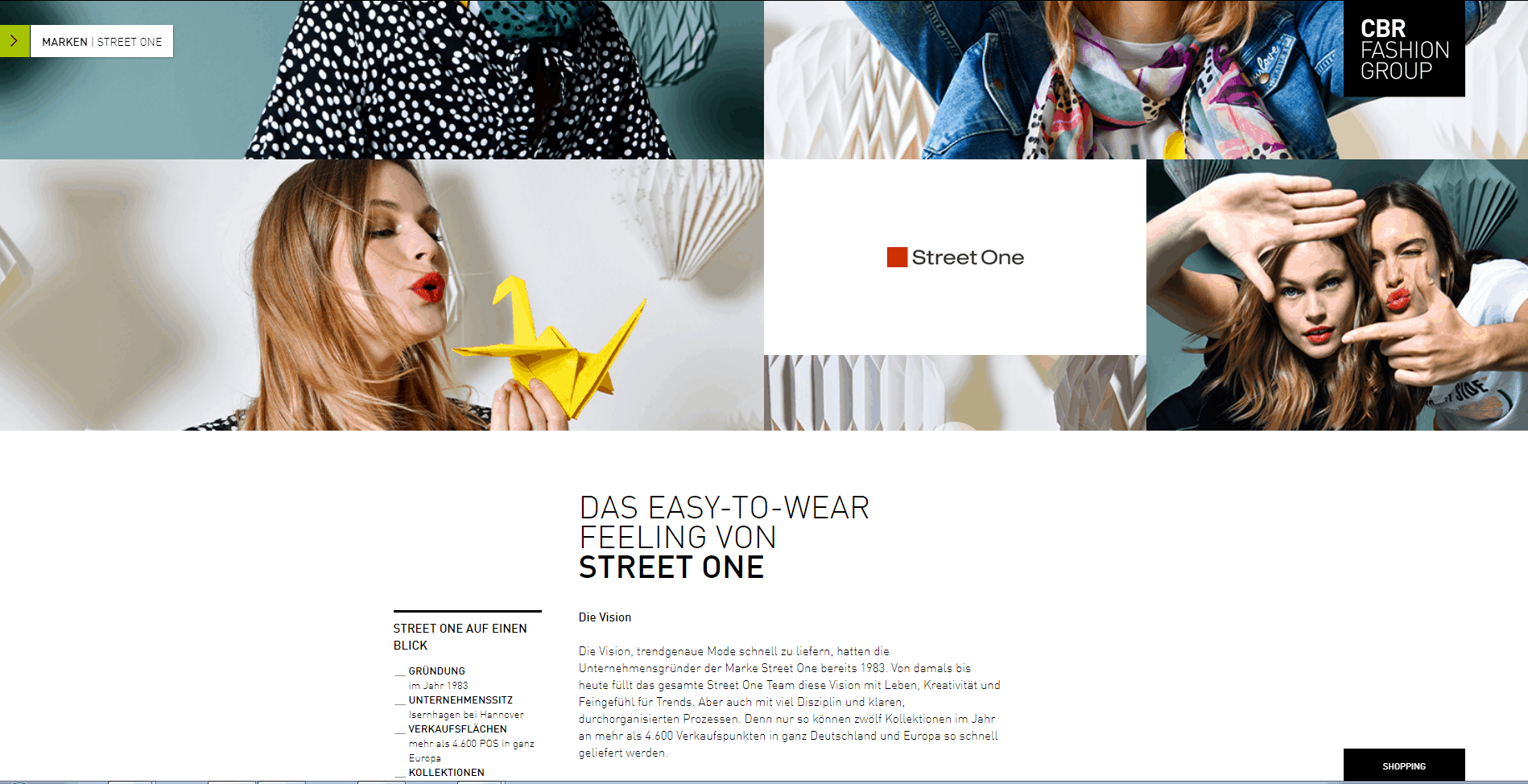 Client's feedback:
"Global Translate GmbH has translated and proofread various assignments for us, mainly in the field of marketing and international corporations: from German into French and from German into Dutch. The main fields of research include production and services.
Global Translate has always been a reliable and professional partner whose punctuality and flexibility we greatly appreciate".