"Europe works: Exhibition" – European Investment Bank
Create and increase the awareness of EFSI projects (financed through the "Juncker plan") in an interactive and innovative manner;
To develop and implement a creative approach to an interactive, two-day exhibition of 15 to 30 tangible objects/products (covering a wide range of EFSI sectors and geographies) from companies, which have benefitted from EFSI financial support.
Create an interactive exhibition in Brussels to present the EIB importance for the European Union's economy.
The target groups were ordinary people, political & media influencers, potential investors and industries.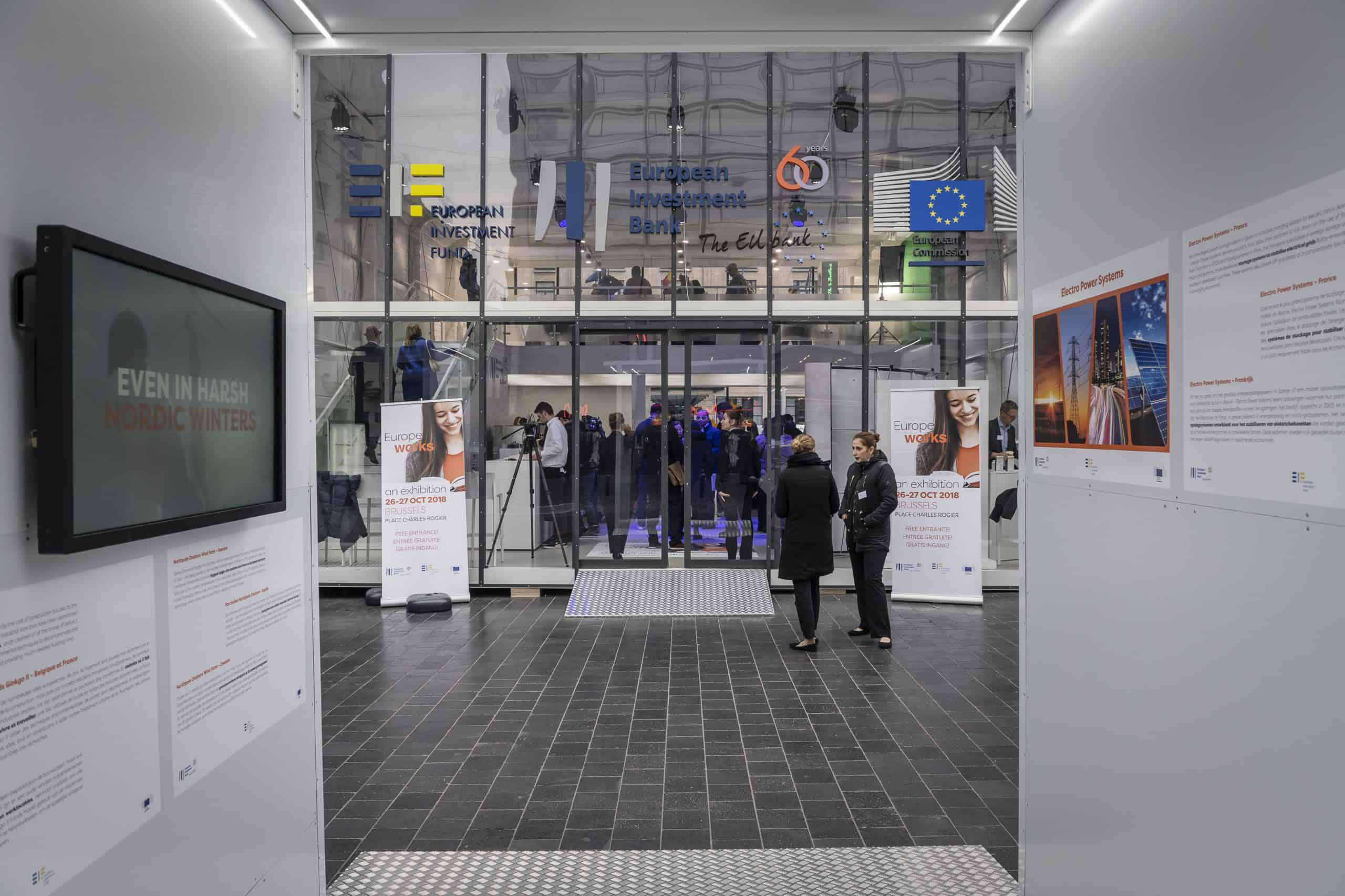 Event concept, communication service, catering, production management;
Provide all business Travel needs Prepare Travel offers and bookings;
Provide Support Service in Rebooking, Cancellation, Refund Travel expense report.